'Mummy,' my daughter said to me this morning, 'can you tell me about Henry VIII's wives?' She was just up, and had had her nose buried in one of Lucy Worsley's historical novels for younger readers (which are brilliant, by the way).
'Sure,' I replied. 'Any wife in particular?'
She thought about it for a moment. 'No,' she said. 'Really just all of them.'
This thirst for historical knowledge has been a lockdown development, and one which makes me so happy. I can't describe my joy at having another history enthusiast under our roof! Before I go any further, a wee disclaimer: this blog post is a positive one, but that is not to say that this whole experience has been great for us as a family. I want to stress that it hasn't; sure, we've had nice moments, but all of us in our own way are sore at the loss of many aspects of our lives. I want to say that because it's true and I think it's important to be truthful during this. It is too easy to gloss over our lives on the internet, to show only the shiny bits. But I know that doing so can make others feel worse about their own experiences which might not be so shiny, and I wouldn't want to do that. So, if you're reading this and not feeling great right now, know that you're not on your own. I think this is a crazy, worrying, up-and-down time for many.
Hopefully today's blog post will be a cheerful read. Over these past few weeks, since our evenings have no longer been crammed with activities, my daughter and I have been on a historical or 'costume' drama adventure together. Historical dramas have always been an enthusiasm of mine, and I was more than happy to revisit them with her. If you've never watched any, I highly recommend that you do, especially at the moment. They are wonderful pieces of escapism and there is virtually always a happy ending. In fact, the other day a friend drew my attention to an article in The Guardian which showed I wasn't alone in rekindling my enthusiasm. Right now many of us, it seems, are seeking solace in romances set in centuries past.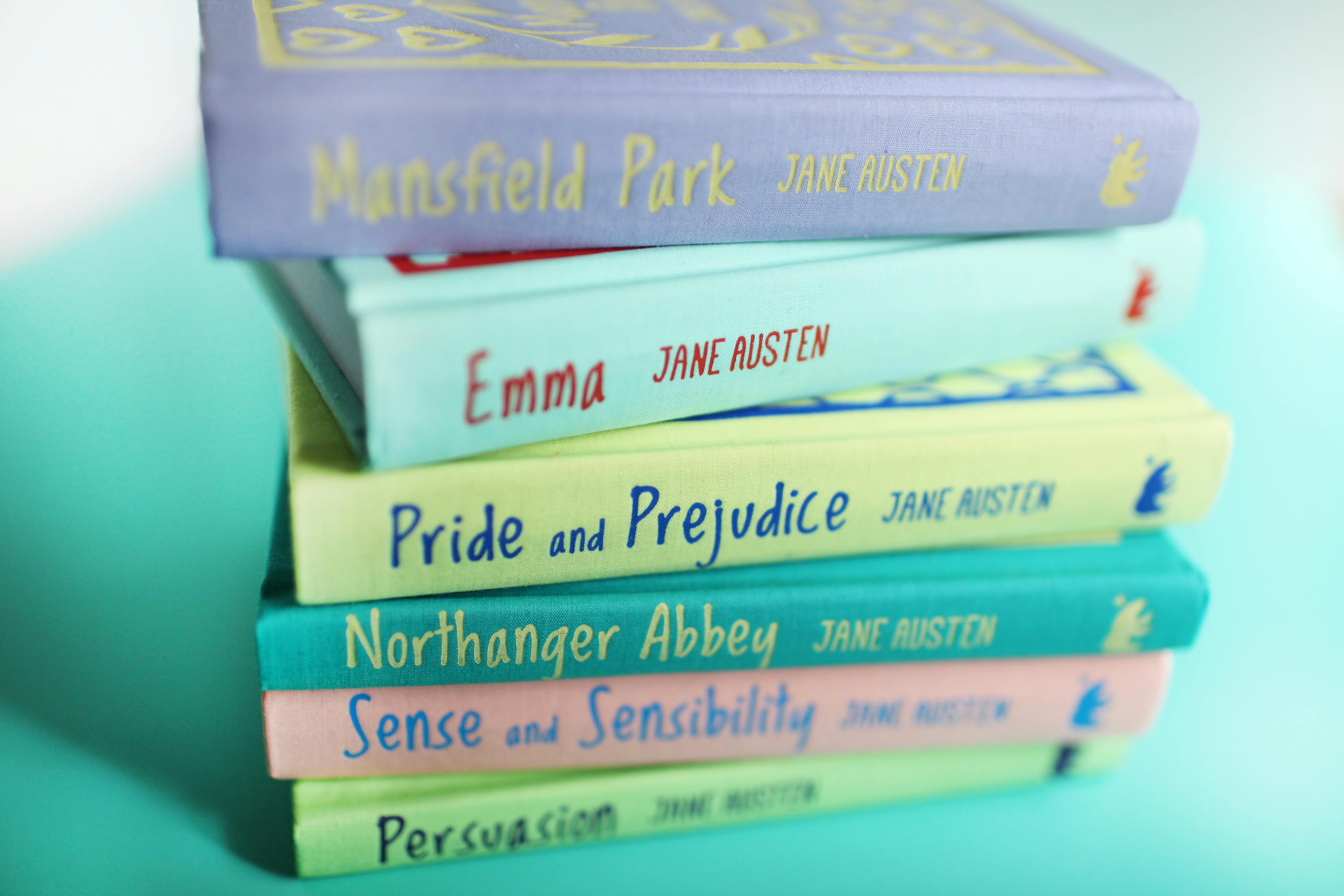 Together my daughter and I have worked our way through the Jane Austen catalogue: Northanger Abbey, Mansfield Park, Pride & Prejudice, and Emma, with Sense & Sensibility and Persuasion still patiently awaiting us. We've also ventured a little further into the nineteenth century with Elizabeth Gaskell's North & South, and Charlotte Bronte's Jane Eyre. Of them all, so far Pride & Prejudice has been a firm favourite – I suspect, in part, because of the minimal amounts of kissing. Ten year olds hate kissing, apparently. She also felt that Jane Eyre had the happiest ending simply because of the all the hardships she had overcome. A refreshing take on things, indeed!
These dramas have prompted some great discussions along the way. North & South, for example, led to a conversation about conditions in the mills and the tensions between the workers and their employers. After watching Jane Eyre, we talked about the bildungsroman genre and the Byronic hero. And after so much Jane Austen, my girl is becoming an expert on Regency society and behaviours!
It hasn't been an easy time, but these evenings spent indulging in historical dramas have given us something to smile about. And, I think, they've taught my daughter a great deal. If, in years to come, she becomes either a historian or literature scholar, I think in a strange way we will have the lockdown period to thank for it. Crazy times, indeed.