Top Ten Tuesday is an original feature/weekly meme created by The Broke and The Bookish.
Radical, independent, visionary – this week's chosen characters stand out for their sheer drive, determination, stoicism, fierceness and spirit. In short, stick them in the midst of a revolution and they'd probably emerge victorious! Here's my top ten leaders of the revolution:
Matthew Shardlake – Dissolution by C J Sansom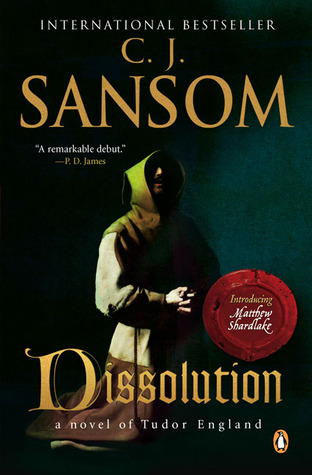 The single-minded lawyer turned investigator successfully navigates the shady and complex world of Tudor politics to solve a succession of murders and mysteries in C J Sansom's acclaimed series. Matthew is a man who always sees things for what they are, even if he doesn't much like what he finds.
Thomas Paine – Citizen Tom Paine by Howard Fast
Now I admit I'm cheating a little with this one, since Paine was a literal revolutionary; an influential Enlightenment thinker who was a pivotal force in both American and French politics in the eighteenth century. However, Howard Fast's historical novel gives me a great excuse to include him.
Katheryn Parr – The Taming of the Queen by Philippa Gregory
Queen Katheryn Parr was the last wife of Henry VIII – infamous in history (and in the popular rhyme) as 'the one who survived'. Yet Gregory's novel shows us that there was far more to Katheryn than mere nursemaid to the ageing King. She was a complex, passionate and intelligent woman, and an accomplished writer and thinker who was the first English Queen to be published in her own name.
Aliena of Shiring – The Pillars of the Earth by Ken Follett
Beautiful, resourceful and independent Aliena shines in Ken Follett's medieval historical novel about the building of a cathedral in the fictional English town of Kingsbridge. For me, one of the recurring and engaging themes of historical fiction is how women living in difficult, prejudicial times sought success and tried to overcome the limits placed upon them because of their gender. Aliena is no exception – a determined businesswoman who overcomes hardship, cruelty and the trauma of sexual assault to find happiness and success.
Margaret Tudor – Three Sisters, Three Queens by Philippa Gregory
Daughter of Henry VII, sister of Henry VIII, wife of King James IV of Scotland – from a young age Margaret's life is ruled by the whims and schemes of powerful men. Then her husband dies on the battlefield and suddenly Margaret is the regent of Scotland, mother of a King and, for the first time, the mistress of her own destiny. What follows is a story of passion and folly but above all it is a story of bravery. Margaret's choices weren't always good ones but at least they were her own. And she even defied the wishes of her tyrannical brother! Surely for that alone she deserves a place in the revolution.
Helena Jans – The Words in my Hand by Guinevere Glasfurd
She was the lover of Rene Descartes, a Dutch maid who was so determined to read and write that she made ink from beetroot and wrote on her skin. And, in some ways, that makes her more interesting and impressive than the great thinker himself. History only records her as the mother of Descartes' only child but thanks to Glasfurd's novel, I get the feeling that there was so much more to her than that. If there was a revolution, she'd be writing coded notes – using beetroot.
Anne Farquharson – White Rose Rebel by Janet Paisley
Colonel Anne, as she is known to history, takes up her sword for the Jacobite cause in 1745. The only problem is that her husband is fighting on the other side. This is a wonderful novel full of passion, romance and bravery which gives a rare insight into the military role of Scottish women in the eighteenth century. Anne is spirited, fierce and determined – key revolutionary qualities.
Matilda Wormwood – Matilda by Roald Dahl
Dahl's infamous character is precocious, intellectual and magically-powered. A beautiful and hilarious tale of the empowerment which comes from knowledge and learning, young Matilda leads the charge against her world's injustices, personified by her neglectful parents and cruel headmistress, Agatha Trunchbull.
Elizabeth Bennett – Pride and Prejudice by Jane Austen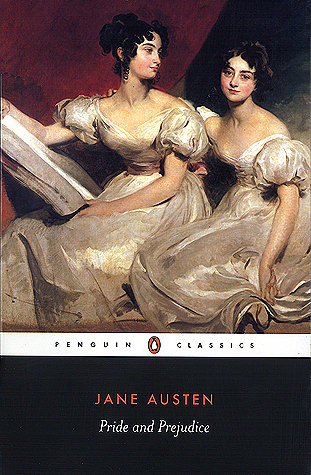 No list of this sort would be complete without Austen's famously stubborn and single-minded character. Just imagine her living in the twenty-first century! She would be formidable.
Jane Eyre – Jane Eyre by Charlotte Bronte
Another woman who knows her own mind, Jane's individualism comes at a painful cost. Orphaned and unloved, she has learnt to fend for herself, but these qualities are what stands her in good stead when she meets and falls for the charming, Byronic Mr Rochester. Whilst the love story is the most famous part of the plot, I felt I learnt most about Jane in her role as a teacher and a governess, trying to instill some independence of mind in the next generation of girls. Even within the constraints of her historical context she is illuminating – just imagine what she could bring to the revolution!
So there you have it – this week's top ten! Who are your favourite revolutionaries? Leave a comment below and let me know what you think.